See the full description of Patterns Poker for more information.
Design Patterns Workshop - Sun Microsystems, August 2000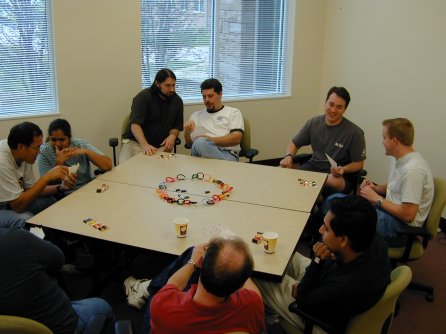 Pairs Playing Patterns Poker
Design Patterns Workshop - Italy, September 2000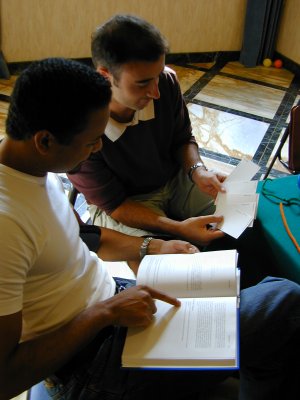 Studying To Win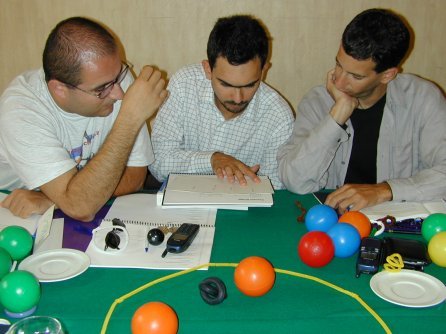 A Trio Studies Their Cards
OOPSLA 2000
Patterns Poker was a big hit at OOPSLA, with over 40 people showing up to learn how to play the game. Below are pictures from the event.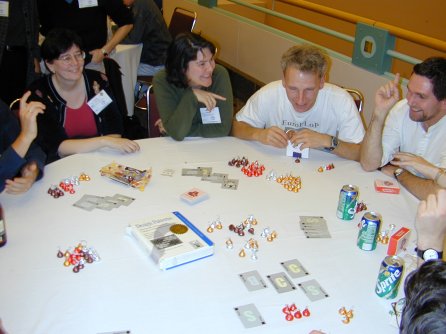 Players compare Patterns stories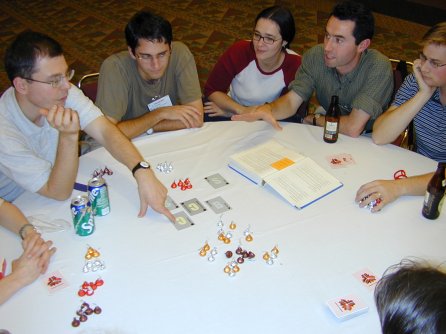 Questioning the use of a Pattern in a story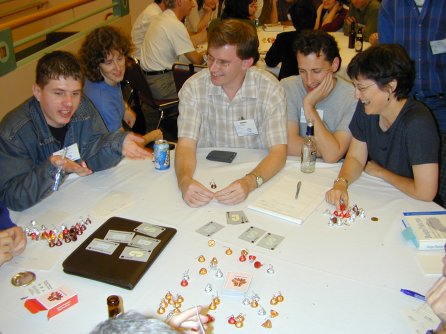 A player makes a case for his Pattern story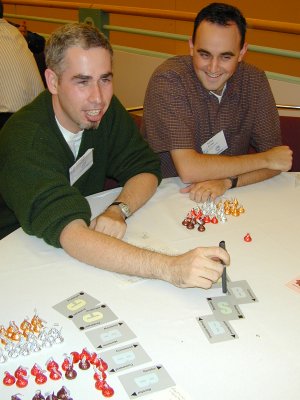 A pair of players field questions about their cards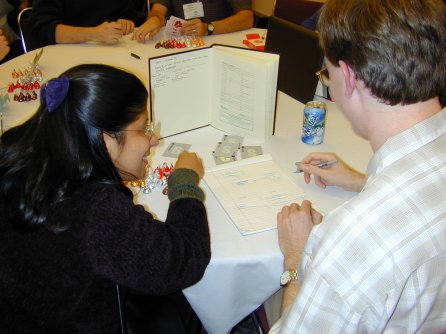 A pair works hard to invent a plausible Patterns story
SD East 2001
After a long day of great talks at SD East, a dozen folks showed up to play Patterns Poker at a BoF (Birds-of-a-feather) session.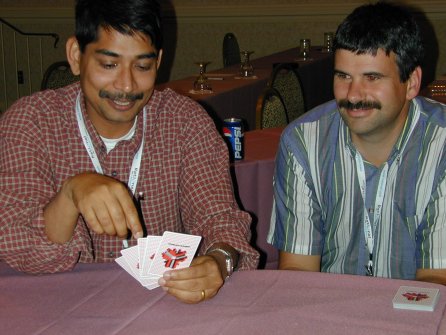 Hmmm, I wonder what cards these fellows are holding? (see below)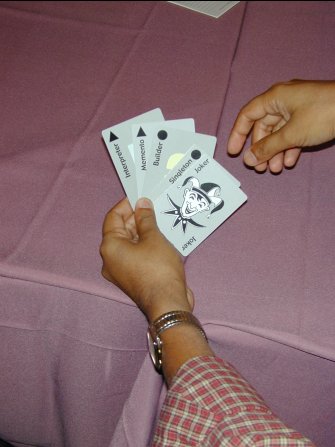 Ah, they've got a wildcard, The Joker!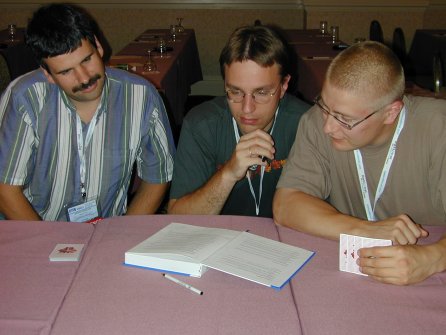 A trio studies the Design Patterns book

A pair considers their hand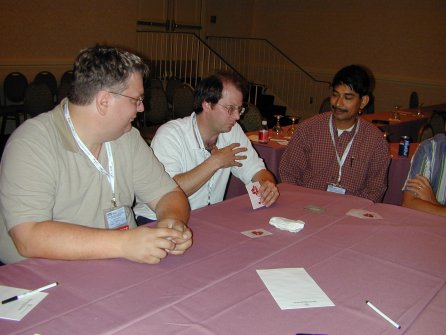 A player describes his patterns story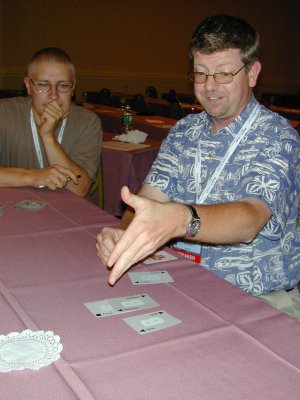 A patterns story about Furbies and Palm Pilots!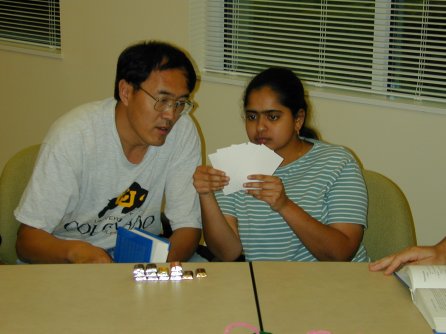 Gambling For Chocolate