How It Works
We help you engage more and learn faster from your customers, sharpen your product strategy and grow into a highly resilient, performant product organization.
Customer Needs: Industrial Logic's consultants and coaches work with your business leaders, product managers, and delivery teams to understand your customers' needs and achieve your business goals.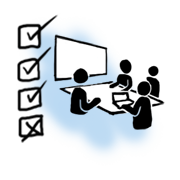 Product Strategy: We work with leadership to refine your product portfolio and create a product strategy that provides alignment and focus to product teams. We help you define product roadmaps that balance discovery with execution, forecast delivery, and create an accelerated go-to-market or launch process.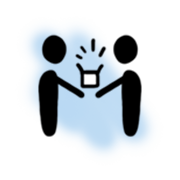 Customer Feedback: We help your product teams get meaningful customer engagement and feedback and deliver products that can sustain long term value creation.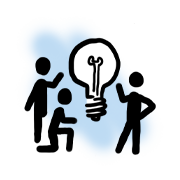 High-Performance Organization: We understand the organizational conditions necessary to make product-related change successful and the constraints that can create friction. We leverage our decades of experience across many industries and companies of all sizes to make it progressively easier to become a highly resilient, performant product organization.