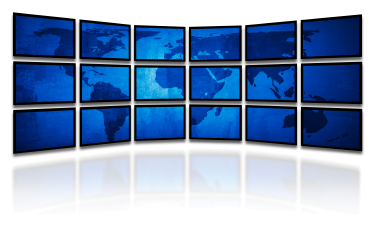 Our biggest customer has recently rolled out our eLearning to their developers at offices around the globe.
They started with folks in the India office, then moved on to offices in China, South Korea, Australia and so on.
By early March, 2009, the rollout had been completed to all locations in Europe and North America.
Did you have any glitches or problems during this world-wide rollout?
Not one!
Everything just worked! Registration, subscriptions to our albums, web site performance.
Why do I mention this? Because I want to place the credit where it is due. And that would be with Extreme Programming.
Our shop does genuine Extreme Programming. We test-drive code, we refactor, we continuously integrate, we pair program (in-person and remote), we have an on-site customer, we hold brief design sessions and we do very frequent releases (1-2 times per week).
We also live and breathe Agile and Lean values.
Our process is rock solid. As a result, our software is solid. And as a result of that, we have happy customers.
I don't think we'd be in this place were it not for Extreme Programming.
Kent, Ward, Ron ("The Three Extremos") - thank you for co-creating a fantastic process that genuinely works well over a decade after you introduced it.
I got into this business because I loved it. Extreme Programming keeps me loving it.