Testing & Refactoring Workshop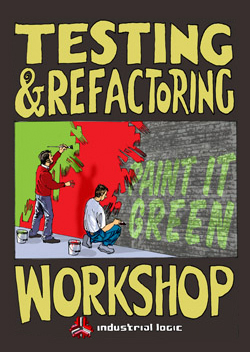 This bestselling workshop offers a comprehensive, hands-on introduction to Refactoring, Evolutionary Design, Test-Driven Development (TDD), and Automated Testing.

Over the past decade, practices like TDD and Refactoring have helped many teams significantly improve development speed, code quality and responsiveness to changing requirements.

You will explore the foundations of TDD, Microtesting, and Automated Refactoring with the help of various patterns, strategies, tools, and techniques. You will learn essential test-first approaches via interactive discussions, multimedia content, hands-on exercises, and quizzes.
Target Audience
Object-Oriented Programmers and Architects, and others who program.