Lean Management Workshop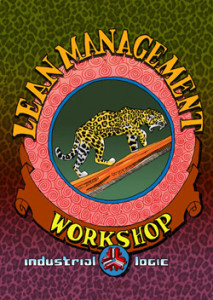 Imagine teams that produce value efficiently, minimize and eliminate waste, optimize flow, and continuously improve. Lean wisdom enables such outstanding results. The Lean Management Workshop helps you learn and leverage the wisdom of Lean.

You'll learn why to avoid multitasking, maximizing staff utilization, and locally optimizing. You'll learn how to map your value stream, make work visible, limit Work in Progress (WIP), accelerate or remove handoffs, shorten learning cycles, and optimize for value.

Best of all, you'll learn Lean by experiencing it in a series of immersive games and simulations, taught by expert Lean practitioners.
Target Audience
Anyone interested in streamlining work, especially within or across teams.